Finnish-born, yet international film co-operative Camera Cagliostro has been producing puppet animations, art documentaries and radio features for almost 30 years.
Founded by Finnish director Katariina Lillqvist in 1991, Cagliostro was in the beginning a a free group of young artists, concentrating mostly in Czech-Finnish co-productions- naturally in the field of puppet animation as this was the director´s main subject while studying in former Czechoslovakia. The name of the company is a homage to late artist Juhani Harri who was one of the first mentors of the group, and to his collage  " Cagliostro Sails "  , portrayed below , which made a strong influence on the visual development of the young company.
Katariina Lillqvist was also working as a trainee at the legendary Studio Jiri Trnka in Prague, where she met her key crew members with whom she is working still today.
When the company started to produce also documentaries during the late Nineties, it changed into co-operative, with 7 Finnish and 3 Czech film professionals. Apart from the traditional Finnish partners, like YLE1 and YLE 2, Finnish Film Foundation, AVEK & others, Cagliostro soon got more European partners as well.
Nowadays Cagliostro has two headquarters, one in Finland, one in Czech, and an Prague-based independent animation studio with it´s own technics and workshops and regular free-lancers. It also develops the Museum of Puppet Arts , where the collections of Cagliostro´s film puppets and decorations are exhibited. At the moment the Museum is moving to Finland, where the new exhibition will be opened in cooperation with Lapinlahden Lähde, www.lapinlahdenlahde.fi, in 2017 in the exhibition house " Venetsia " by the Baltic Sea.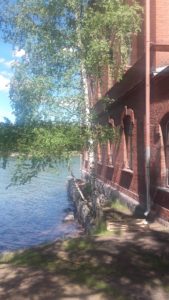 Important part Cagliostro´s working philosophy is multiculturalism, tolerance and  anti-racistic film education. Beside the film festivals and TV screenings, a growing method of distribution of the cooperative´s   works are through various human rights organizations, minority cultural centers ( especially Roma and Kurdish ) and other alternative bodies.
Contacts
Katariina Lillqvist – executive director,
documentary, animation and script writing services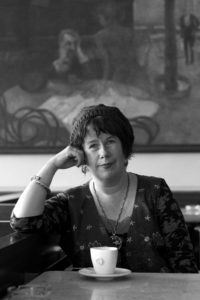 Viktor Mayer, executive producer:
international co-productions, film and av-services in Czechland
Onni Lillqvist, 2nd producer:
Czech locations and casting,
alternative distribution & student exchance and volunteer  projects