Three independent puppet animations based on the novels of Franz Kafka are all taking place in the same attick flat – but during different times and with various protagonists.
1. RIDER ON THE BUCKET, 8 min.
A poor violonist is trying to stay alive in his cold room with his only friend- a sick mouse. When the coal bucket is definitely empty, the winter bites the attick tenants hard, and the only way to survive is to try to make a deal with the wealthy coal merchant in the downtown. (For all age groups)
2. THE CHAMBERSTORCH, 8 min.
In the same attick room we now meet with an introvert poetress who only wants to stay alone with her books. But one day, when she comes home from the antiqvariat, a huge egg is humming at her table. When a furious, hungry little bird is born, the poetress is helpless- untill she finds out, how to make a contract for the benefit of them both. (For all age groups)
3. THE COUNTRY DOCTOR, 15 min.
The last part of the thrilogy is an allegory of Sarajevo under the siege: now the attick room has turned into the playground of war-time smugglers and criminals. In the middle of drunken gamblers a young boy is dying, and a helpless doctor is a looser too.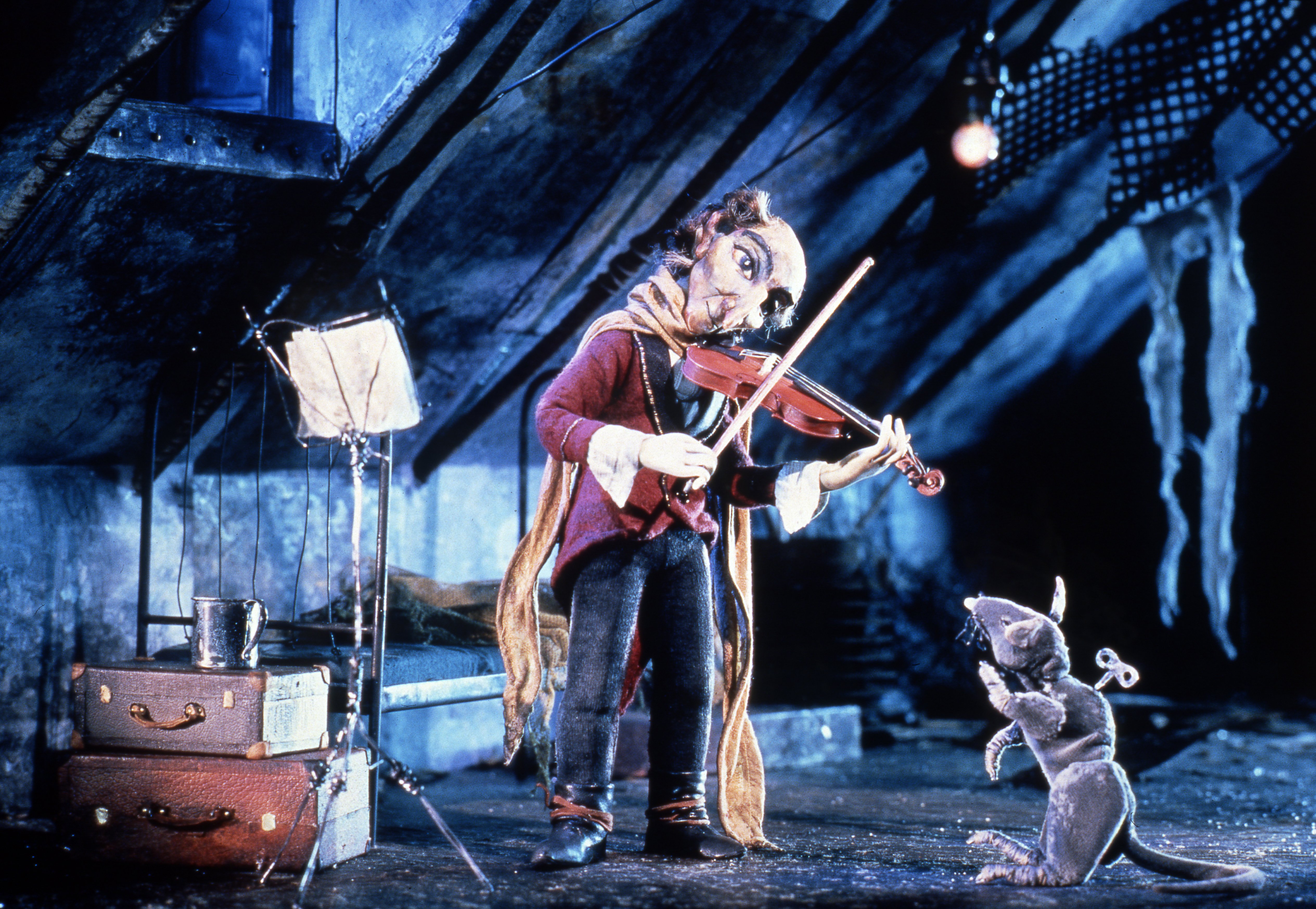 Awarded with numerous prizes including the Silver Bear of Berlin Film Festival 1996, this film was the first one where Katariina Lillqvist combined animation and documentary elements.